My Top 30 CDs
#26 - 30

25. Wynton Marsalis - Wynton Marsalis (Columbia). Wynton has many CDs, and I only have 5 of them. However, I enjoyed this a lot more than The Majesty of the Blues andBlue Interlude, which I have seen highly recommended in other places. (The others are fine, I just enjoy this more). This features Wynton at the age of 19, his brother, Branford (who was 20) on Saxophone, along with the rhythm section of Miles Davis' 1960s quintet: Ron Carter (Bass), Herbie Hancock (Piano), and Tony Williams (Drums), except for 2 songs that feature Clarance Seay, Kenny Kirkland, and Jeff 'Tain' Watts on the respective instruments. I enjoy this CD more, because I enjoy the high speed solos on this, and mostly because I like the other players a lot. (1982).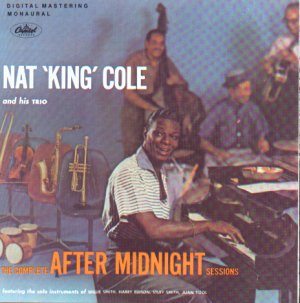 27. Nat "King" Cole Trio - The Complete After Midnight Sessions (Capitol). If you know Cole only for "Unforgettable," "The Christmas Song," and "Mona Lisa," you are really missing out! The guy was a great pianist and popularized the piano/guitar/bass trio. He was a pianist first, and then grew into a fabulous singer. After he had made it big as a popular music singer, he got the trio together, added a drummer (Lee Young), and made another jazz album (this one), which turned out to be one of his best. He has 4 guest musicians/soloist on it as well: Willie Smith (alto sax), Harry "Sweets" Edison (trumpet), Stuff Smith (violin), and Juan Tizol (trombone). (1956)
28. Stan Getz - Best of the West Coast Sessions (Verve). Getz developed a unique sound on his tenor sax. I describe it as "light as a cloud." His sound was so unique and so beautiful, that his nickname became "The Sound." His sound became the rage with many tenor sax players in the early 50s who imitated it. This is quintessential Cool Jazz (or West Coast Jazz), which isn't my favorite (but I don't dislike it), I can never get enough Stan Getz. This CD is a sampler of his multiple-CD "West Coast Sessions" boxed set. Buy this instead. The boxed set is a bunch of alternate takes. (1955-57).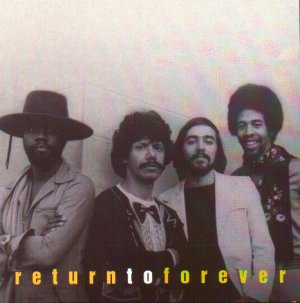 29. Return to Forever - This is Jazz (#12 in the series). (Columbia) This is supposed to be a "best of," but since there are only 5 songs on it, I have a feeling this is only touching the surface, especially since this only contains music from 2 years of the group's existence. This is Chick Corea's awesome rock/Latin/jazz fusion group from the mid 70s, which features bass virtuoso Stanley Clarke, Al DiMeola (guitar), and Lenny White (drums), as well as a whole lot of guest musicians. Super music! Great solos -- one after another! (1976-77).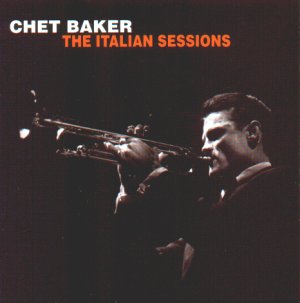 30. Chet Baker - The Italian Sessions (RCA Victor) Though Baker was one of the leaders in Cool Jazz (a.k.a. "West Coast Jazz"), this is actually hard bop, and Baker has no difficulties with it. I love the feel he puts in these songs. Baker plays with a group of European musicians. The songs are standards, such as "Somewhere over the Rainbow," "Barbados", "Star Eyes," "Well You Needn't", and "Pent-Up House", among others (1962).